5. SURFACE CHEMISTRY Objective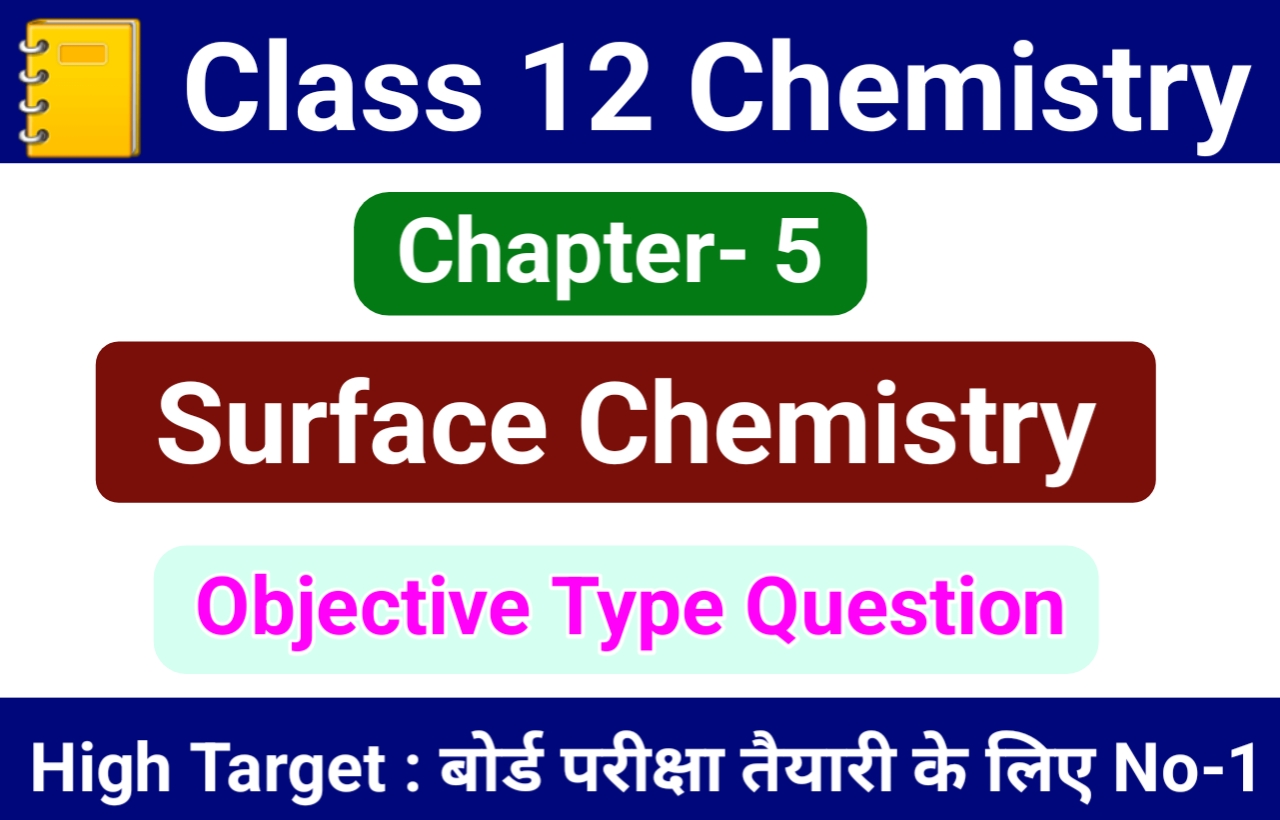 5. SURFACE CHEMISTRY
---
1. Volume of one mole of any gas at NTP is
(A) 11.2 litre
(B) 22.4 litre
(C) 10.2 litre
(D) 22.8 litre
---
2. Tyndall effect confirms the
(A) gravity effect on the sol. particles
(B) light scattering by the sol. particles
(C) heterogeneous nature of sols.
(D) Brownian motion of the sol. particles
---
3. Which one of the following is a lyophilic colloid ?
(A) Milk
(B) Gum
(C) Fog
(D) Blood
---
4. Presence of traces of arsenious oxide (As2O3) in the reacting gases SO2 and O2 in presence of plantinised asbestos in contact process acts as
(A) catalytic promoter
(B) catalytic poison
(C) dehydrating agent
(D) drying agent
---
5. Shape selective catalysis is a reaction catalysed by
(A) zeolite
(B) enzymes
(C) platinum
(D) Ziegler-Natta catalyst
---
6. The oxide of nitrogen which acts as a catalyst in lead chamber process is
(A) NO
(B) NO2
(C) N2O4
(D) H2O5
---
7. The activity of an enzyme becomes ineffective
(A) at low temperature
(B) at atmospheric pressure
(C) at high temperature
(D) in aqueous medium
---
8. Which of the following gases present in a polluted area will be adsorbed most easily on the charcoal gas mask ?
(A) H2
(B) O3
(C) N2
(D) SO2
---
9. Which kind of catalysis can be explained on the basis of adsorption theory ?
(A) Homogeneous catalysis
(B) Heterogeneous catalysis
(C) Negative catalysis
(D) Auto catalysis
---
10. Which of the following will not form a colloidal system ?
(A) Solid-gas
(B) Liquid-gas
(C) Gas-gas
(D) Gas-liquid
---
11. Fog in an example of colloidal system of
(A) liquid in gas
(B) gas in liquid
(C) solid in gas
(D) gas in solid
---
12. The formation of micelles takes place only above
(A) critical temperature
(B) Kraft temperature
(C) inversion temperature
(D) absolute temperature
---
13. The size of colloidal particles ranges between
(A) 10-7 – 10-8 cm
(B) 10-9 – 10-11 cm
(C) 10-4 – 10-7 cm
(D) 10-2 – 10-3 cm
---
14. Which of the following is not a method for coagulation of lyophobic sols ?
(A) By electrophoresis
(B) By mixing oppositely charged sols
(C) By adding electrolyte
(D) By adding a protective colloid
---
15. Why is alum added to water containing suspended impurities ?
(A) To make a colloidal solution
(B) To coagulate the suspended impurities
(C) To remove impurities of calcium and magnesium
(D) To protect the colloidal solution from getting precipitated
---
16. Some medicines are more effective in the colloidal form because of
(A) the charged colloidal particles present in it
(B) the large surface area and easy assimilation
(C) precipitation of medicine in the blood
(D) the stabilisation of medicine in colloidal form
---
17. A lyophobic colloid cannot be formed by
(A) mixing dispersed phase and dispersion medium
(B) chemical reactions like hydrolysis
(C) exchange of solvent
(D) peptisation
---
18. The term 'sorption' stands for
(A) absorption
(B) adsorption
(C) both absorption and adsorption
(D) desorption
---
19. At high concentration of soap in water, soap behaves as
(A) molecular colloid
(B) associated colloid
(C) macromolecular colloid
(D) lyophilic colloid
---
20. Which of the following electrolysis will have maximum coagulating value of AgI/Ag+ sol ?
(A) Na2S
(B) Na3PO4
(C) Na2SO4
(D) NaCl
---
21. A colloidal system having a solid substance as a dispersed phase and a liquid as a dispersion medium is classified as
(A) solid sol
(B) gel
(C) emulsion
(D) sol
---
22. A catalyst is a substance which
(A) Increase the equilibrium concentration of the product
(B) Changes the equilibrium constant of the reaction
(C) Shoftens the time to reach equilibrium
(D) Supplies energy to the reaction
---
23. Which of the following is an example of solid- solid system ?
(A) Smoke
(B) Cake
(C) Synthetic gems
(D) Pumice stone
---
Class 12th Chemistry Objective Question English