11. ALCOHOLS, PHENOLS AND ETHERS
11. ALCOHOLS, PHENOLS AND ETHERS
---
Q. 1. What is absolute alcohol ? How is it obtained ?

Ans. Absolute alcohol is 100% alcohol. It is obtained by azeotropic distilliation of mixture of alcohol and water.
---
Q. 2. Classify the following as primary, secondary and tertiary alcohols :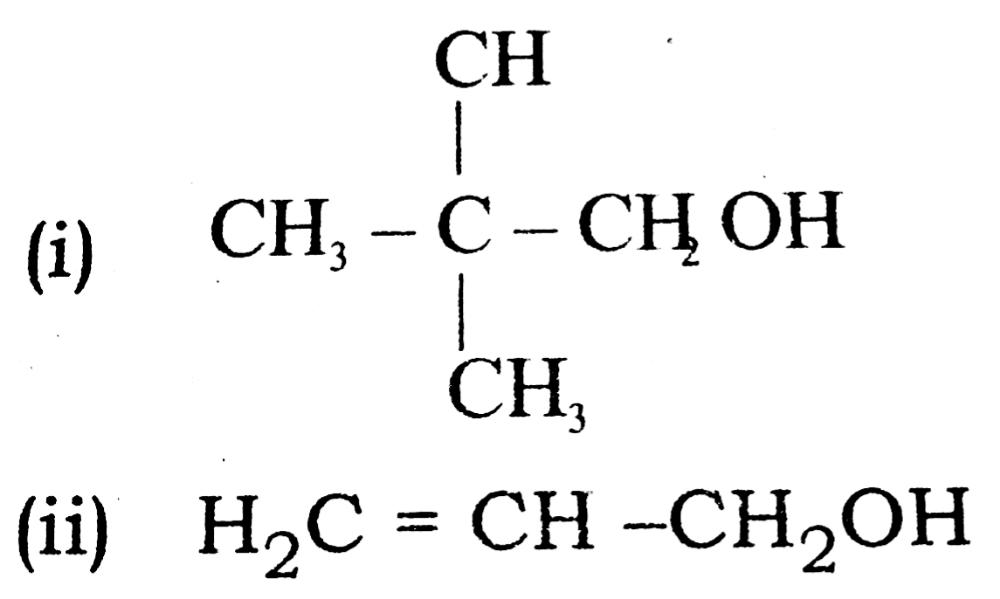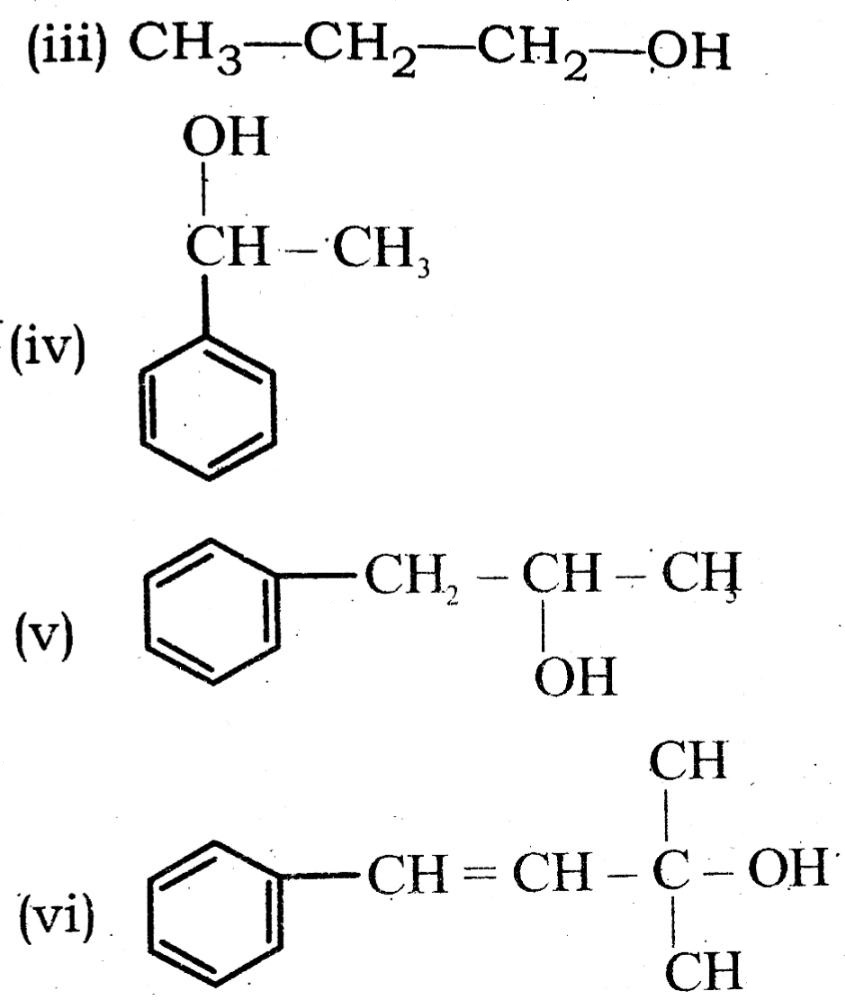 Ans. (i) Primary,
(ii) Primary,
(iii) Primary,
(iv) Secondary
(v) Secondary
(vi) Tertiary
---
Q. 3. Name the following compounds according to IUPAC system :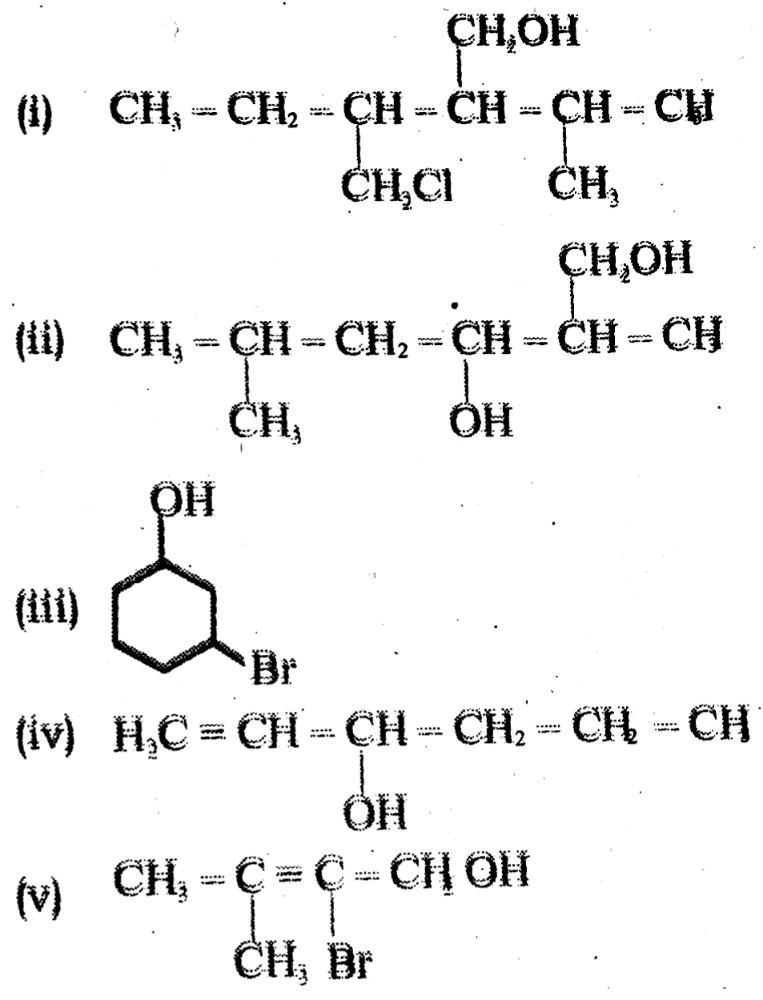 Ans. (i) 4-Chloro-3-ethyl-2-(1-methylethyl)-butan-1-ol
(ii) 2, 5-Dimethyl hexane-1, 3-diol.
(iii) 3-Bromocyclohexanol
(iv) Hex-1-en-3-ol.
(v) 2-Bromo-3-methyl but-2-en-1-ol
---
Q. 4. Write structures of the products of the following reactions :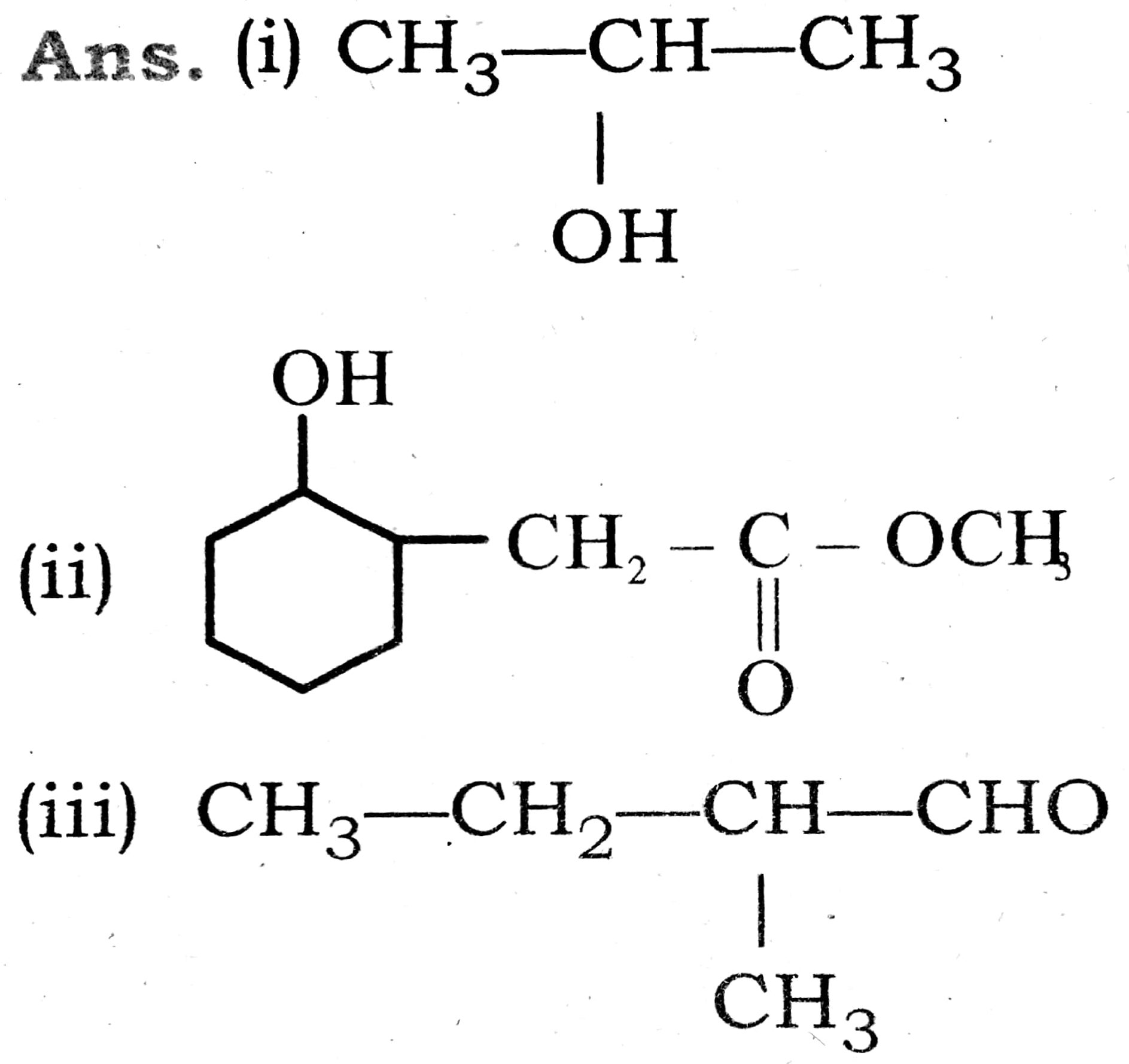 ---
Q. 5. Give equation of the following reactions :
(i) Oxidation of propan-1-ol with alkaline KMnO4 soultion.
(ii) Bromine in CS2 with phenol.
(iii) Dilute HNO3 with phenol.
(iv) Treating phenol with cholorform in presence of aqueous NaOH.
Ans.
(i) CH3CH2CH2OH
CH3CH3CH2COOH
1-propanol                                     Propanoic acid
(ii) A mixture of o-bromo phenol and p-bromo is formed.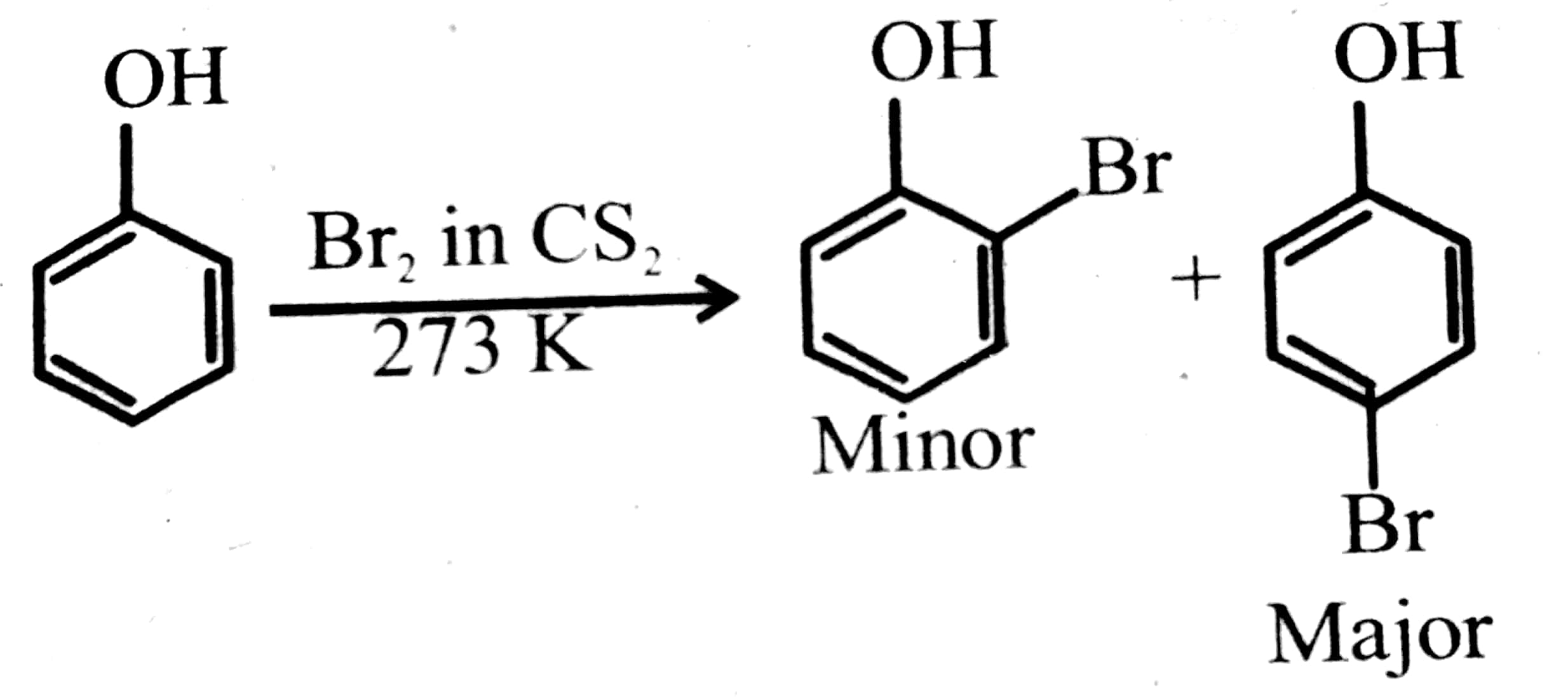 (iii) A mixture of o-nitrophenol and p-nitrophenol is formed.

(iv) Salicylaldehyde formed.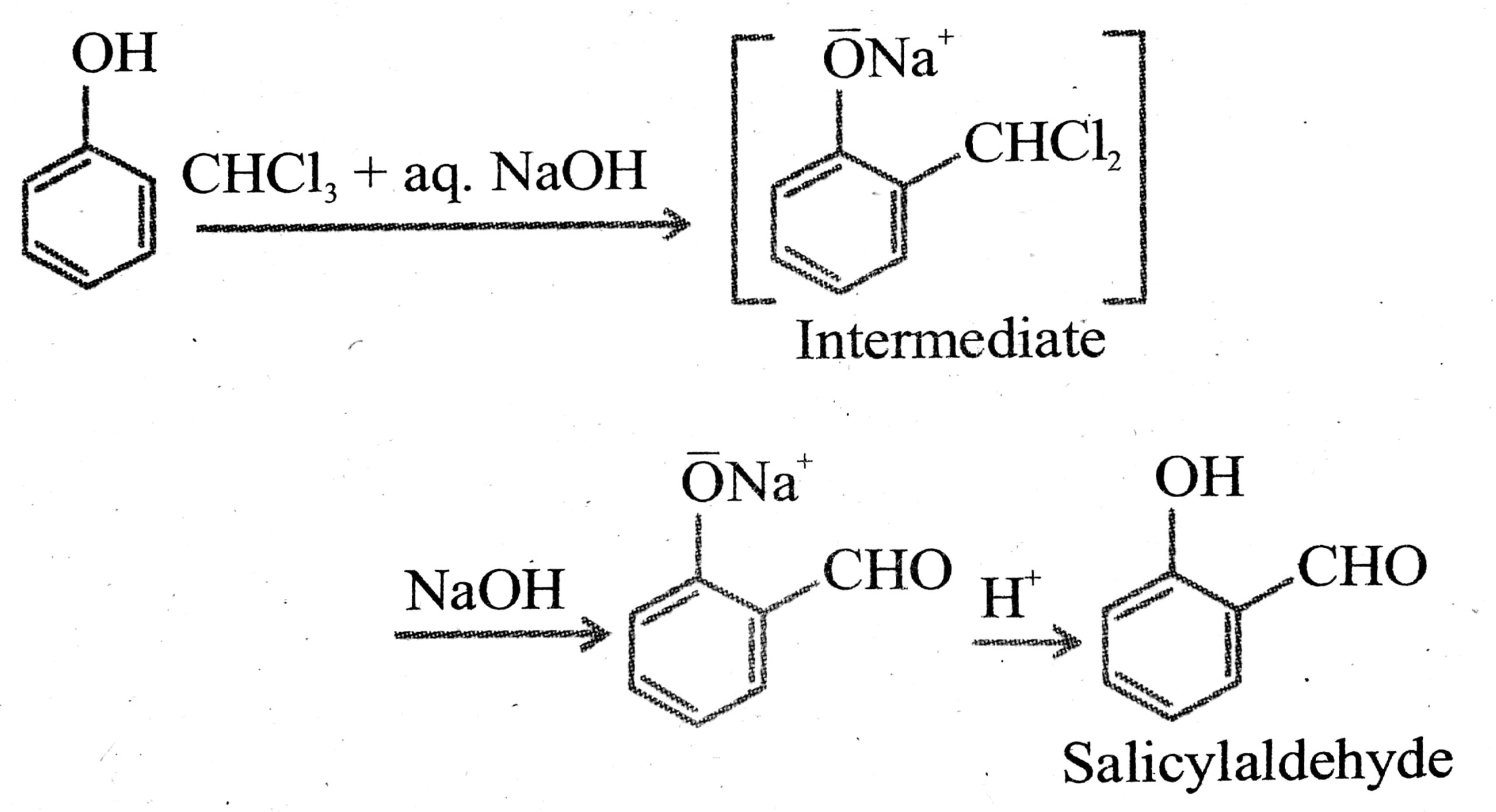 ---
Class 12th Chemistry Short Type Question English